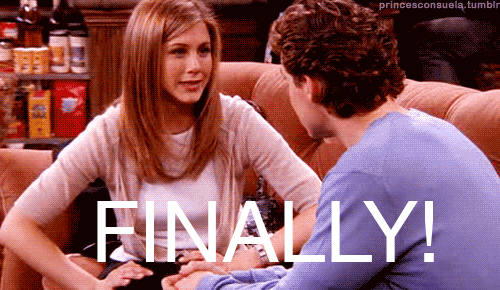 We have now approached our
LAST
part of this huge update~ just a little bit more to go and we're
DONE
!
SEPTEMBER 2016
After my three weeks were up, I flew to the States to meet up with the love of my life (
yuck! Can you get anymore corny?
) I haven't really travelled much to the States as much as I'd like to, but I remember being extremely excited and nervous all at the same time. I wasn't scared, but I was nervous but very excited to meet the four women in his life that he talks about with such big smiles. I wanted to finally meet these women whom had made him into the man that he has become and they were AMAZING! Those who know me would know that I'm not good at expressing love by words, in fact I suck at it! During my time in Reading, Pennsylvania; Philadelphia; and in Salina, Kansas...his sisters, his cousins, his parents ALL of them were so welcoming of me. I didn't know how to act. I was relived, but my nervousness and awkwardness was still pretty visible (
I think so...
). I wanted to repay them for everything that they did for me, but I really didn't know how aside from helping around with whatever I could do. They made sure I was feeling included and even though I am a COMPLETE stranger to them, who suddenly is now part of their family without them knowing much about me....they really showed me how unwelcoming I am of others and just how cold I can be. I'm sure that they were all very skeptical of me, and I really do not blame them (if they felt that...) because I am a stranger to them and having a stranger enter your tightly knitted family is very alarming. Throughout the whole trip, they made sure that I was able to have fun and see around the area. We partied, we laughed, and honestly while here in Korea (currently in Busan) when I think about all the things that they've all done for me, I end up tearing up. (Yes, yes I'm a cry baby...sue me!) In the pictures, the red cake on the bottom was something they specially went out of their way to surprise Tony & I for legally getting married! I was (and still am) EXTREMELY touched by all the effort they put into everything. All in all, I had a wonderful time during my stay in the States and I am stoked to have them as part of my family. The only thing I wish I could do was that I could speak Vietnamese, but this gives me another hobby...another language to learn? I guess I could put Spanish & Italian on hold for now. Its more important to me at the moment to learn my in-laws language (
even tho I'm hella scared of butchering it...
). Anyone reading this know any book/website that can teach me Vietnamese? Or even better...anyone reading this Vietnamese? Would you be willing to teach me (
for free that is...heh heh sorry!
)?
OCTOBER 2016
Parting with Tony was extremely painful, and you'd probably already read ALL about it from my previous post...well kind of. Parting from Tony as we went our separate paths wasn't the type of heartache that you feel when you've broken up with someone, the pain I felt was something that was quite close to the one I had the night I lost Papa Chow. I know and understand that this is the life I've choosen for myself, but it doesn't make the pain any less painful.
(This was right before I had to board the plane...)
After arriving back to Seoul, I went a little MIA from people as I needed some time alone, cuddled up at home, away from people. I didn't want to socialize or go anywhere outside of the house unless it was neccessary and that was exactly what I did. This probably may not have helped the pain that I was feeling, but I think it was a well needed time. A time for me to be with just myself. A time to think and be real with noone else but myself and God. Although, I didn't get much feedback (
just yet...
) from God, but I know He was and still is listening to me. In the end, afterwards...I forced myself to socialize (
even tho I really didn't want to
). I realized that I needed to talk to other people than the four walls in my room and my two roommates; Emman & Phoebe. It was difficult at first, but slowly and steadily, we're getting somewhere, although it is still quite difficult to find topics to talk about, but it's been good.
OH! I also had my 25th birthday here in Seoul (
my 3rd birthday celebrated in Seoul
), and although it was a quiet birthday with nothing much planned aside from a dinner and a movie. It was a nice quiet birthday. Glory even got me a Hello Kitty Ice Cream Cake! Although it wasn't the best tasting ice cream (
as expected from Natuur Pop
), but it was pretty and a good present. (
Now I can cross that off my bucket list~ YAY!
)
NOVEMBER 2016
Finally, we have now caught up with the present! It's been a pretty busy month, I would say as there were a lot of cases that I had to deal with, and then also because its basically a back to back birthday month. We have Glory's birthday which is in the beginning of the month and then we have Emman's birthday the week after!
After all that birthday celebrating, we go straight to having relatives visit at the same time (which by the way was not planned together...); Phoebe had her elder sister, Ruth; who runs a non-profit organization in Taiwan & Guatamala; coming to Seoul for a visit. Then around the same time, Emman had her cousin who was coming from Australia to visit and lastly, I had my god-mother, Wendy come over to visit for a short little bit. All of which happened in the span of a week to two weeks. Although it has been quite hectic and busy with work and having to meet up with people, I did have a lot of fun spending time with fellow SiCs and friends.
PS Phoebe, Ruth and myself are currently in Busan as I wrote this blog.
OH! We also made some new friends at the club when we out with Ruth. We invited them to the Thanksgiving dinner that Ocean City Seoul will be having this coming Sunday, November 20 at 4pm, so if you all could just pray that they will come, enjoy good food and have a great time. Oh! If you've got nothing planned this coming Sunday and you'd like to have some turkey for thanksgiving, feel free to come! Also, even if you don't know me, but somehow this blog somehow got to you and you'd like some company during Thanksgiving, then look no further!
Come & lets have a blessed thanksgiving!
Address:
Rehoboth Sinchon Business Center "G Campus," Seoul Mapo-gu Baekbeom-ro 10, Hyundai Ventureville
서울시 마포구 백범로 10 현대벤처빌 1층, 르호봇 G-Campus (노고산동 107-36)
Well thats all for this blog post folks! I know its a lot of information to process, and I know I say it every. single. time, but this year I will definitely try to keep myself on top with my blog posts. ^^