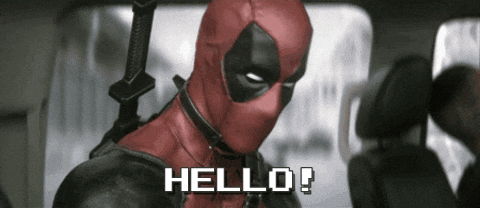 I'm back once again with another blog post.
I usually find myself always posting really depressing things or at least it seems to me, I do. It's never anything really enlightening, you know what I mean?
Then again, the blog is more about my daily life and the turbulances that happens within my life. So, as the title implies this going to be bout death:
1.
What I've learned.
2. What I've experienced.
3. How I feel.
Lastly, but never in the least....
4. What I still wonder about.
DEATH
My
first
taste of death was back when I was a little girl, at the age of 6, in 1997.
My grandmother (奶奶/할머니) had just passed away not too long after my beloved little brother, Maurice had been born. Although growing up, my parents had frequently brought me over to Hong Kong to visit my relatives but, I had a hard time getting acquainted with my grandmother. The memories I have of her are very limited to the few pictures I have with her as a child. I remember her being poised, graceful, and FULL of love and affection towards my grandfather (爺爺/할아버지).
I remember quite vividily being in my parents bedroom. Mom breast feeding baby Maurice, TV turned on. The phone rings, Dad gets out of bed to pick up the phone, then hangs up the phone. His back facing towards us, but his voice said it all. Grandmother had passed away.
The
second
taste of death was back when I was 9/10 years old, in 2000.
This time, it was my grandfather (爺爺/할아버지) who had passed away. Only 3-4 years after my grandmother (奶奶/할머니) had left. The death of my grandfather was the beginning of a HUGE, never-ending drama that still exists even till this day...thats 16 years of drama. My second taste of death was something I remember WAY too clearly. It was the first time, I had ever experienced my heart breaking. Although, unlike my friends back home or my classmates. Growing up, I never had much time to spend with my grandparents and it was especially because of that, that growing up whenever we made a trip to Hong Kong to see them, I would try and focus on getting to know them better. My grandfather at first always gave me a very sexist impression. He always seemed to love and dote on the males in the family rather than the females. He was also always very strict on EVERY little thing that I did; from how I walk to how I use my chopsticks and how I eat. Slowly, I realized that my grandfather actually just didn't know how to express his concern and love towards the females in the family. Him nitpicking on everything was his way of caring. My grandfather and my Dad are forever my biggest supporter in my musical journey. By the time I had figured it all out, my grandfather had already passed away. I remember crying at his funeral, at the back...beating myself up because of all the things I knew I should've said to him.
My first heartbreak. My first regret.
My
third
and
fourth
taste of death was back in 2006 and 2008.
My grandma (婆婆/
외

할머니
) and my grandpa (公公/
외할아버지
) both had left this world.
When I say that my family is full of drama, I literally meant it. Growing up, I knew about the history of my moms complicated childhood, but I never knew the details of it. I knew that my grandpa had two wives and many kids from both. I also knew that my mom had many misunderstandings with my grandpa and when he had passed away she was torn. It was then and there that I had learned that regardless how bad of a relationship you have or had with your parents.
Your parents are and will forever be your parents. A truth that noone can change. It is because of that truth, that when the time comes and they pass away, regardless of how much hatred we have bottled up, our hearts still break because as humans we are made to love. Made to be loved. Which also means in order to feel pain, you must have felt love first at one point. I remember seeing my mom crying non stop. Although I do not know what was going through her mind at the time, but I did know that no matter how many bad things had happened between her and my grandpa, she had still loved him from the bottom of her heart.
The
fifth
taste of death was back in 2011.
This was the year where my heart was broken once again for the second time, due to losing half of who I am AND finding out that my biggest fear which was realized back in 2000 had come to life: Dad was diagnosed with stage 3 colon cancer. My heart was heavy, the battle was real. It wasn't just a battle for life, but a battle to stay positive.
A battle to stay sane.
A battle to never stop and to always keep going.
So much had happened in 2011 that stopped me from grieving the death of yet another beloved, except this time it was the death of my other half. It was a moment where I first experienced being half empty.
Now, looking back at it. This was the year where I unconciously began running away from my fears:
Fear of abandonment. Fear of being bad luck to those I love. Fear of being not good enough.
I remembering keeping myself insanely busy almost all the time. It wasn't as if I completely didn't face the truth and the issues that I was being faced with, but mentally I was running away from the thoughts of what I knew might come in the near future.
My
sixth
taste of death was in April of 2014.
My biggest fear had come to life. The most PAINFUL heartbreak ever in my life.
During this period of my life, my hope, my faith, and my peservence for anything in life had vanished along with my Dad, when he left me alone in this world.
The battle was still a real struggle. I battled with trying to figure who I really was after he passed. I battled with trying to find something worth continuing the life that God had given me. Everyday was a battle for me and everyday, I struggle with not knowing how or what to feel. Should I feel grateful for being alive or should I resent the fact that I was still alive?
All those dreams I've had growing up, ALL had my Dad present in them. I dreamed of a time where my dad would proudly see me graduated. I dreamed of a time where I would get married and my dad would walk me down the aisle, a time where my dad and I would share our first father-daughter dance in front of all those we love. I dreamed of a time where my Dad would be able to see and hold his first grandchild. There were so many dreams that my Dad was present in, but because of the cruel reality of life. All these dreams in which I worked so hard towards have vanished. I'm sure for those who read my blog posts could probably have already guessed that I haven't gotten over the death of my Dad.
He was not only my Dad, but my best friend, my rock, my anchor, my supporter, my mentor, and my role-model.
Till this day, if I had to be honest with myself; I'm not ok. I'm not ok at all, but I am getting by little by little.
Each breath I take seems harder than before when he was still alive.
The moment I found Tony, the love of my life. I was happy, but also a part of me broke because of how I wished he could have met Tony in person. Through all this time, if there's anything that I've learned is that I know for sure that Dad is in heaven watching over me. Sometimes, I like to think that Dad actually brought Tony and I together.
The pain I have with losing my Dad is so unbearable, I cannot imagine what it must be like for my Mom.
He was her first love. He was her first in many things and that was how Dad wanted things to be.
From Dad's death, I've thought so much about what could've happened differently. Such as, if I hadn't moved to Seoul and stayed in Edmonton then MAYBE the pain of losing him wouldn't be as painful, because I would've made much more memories than I have now. I would have been there to see him ONE last time as he took his final breath, but once again life's cruelty strikes and reminds me over and over again that no matter how many 'what ifs', he's not here no more. There's nothing that I can do to change that. That right there, my friends is my second regret.
My
seventh
and most recent taste of death.
Michael was not only family, not only a brother, but a friend, a prayer warrior, an inspirator, and an encourager.
It's at times like this that I think to myself if God is having fun playing tricks on me. It hasn't been long since I lost Dad and I've definitely haven't gotten over it and in all honesty, I don't know if I will ever be able to get over it. Life has a funny way of doing things, but I have realized that I must be real stupid to not see the patterns.
I've always been a girl of few words. I've never been the type to give words of affirmation and as you can see from my blog posts that I've never been the type thats good at keeping up with communication and I only realize and regret it when it's already too late to do so. In many ways, in this recent taste of death, I feel as if these deaths have shown me just how much of a failure I am towards those I love. If I weren't Christian, I'm pretty sure I would be more than convinced that my life is cursed and that my life itself is just real bad luck, but being a Christian...I know that it's not true. Every life is precious in the eyes of the Lord and each life has its purposes.
God made everything good. He always has plans to to prosper you. Never to harm you.
Everyone's life could end at any minute. As morbid as that sounds, it's the truth. No one knows when it will be their last day. We all have scars in our lives, but how long will the scars and heartache craved by death take to heal? We all cry, but how long will these tears flow? When will it ever stop? Does the pain ever go away? As a Christian, I know that God is capable of healing any type of pain. Including the most impossible pain ever in this world.
Heartache.
I do not question if God can heal or not, but what I do wonder is when the pain will stop. In this time of weakness, i struggle real hard to stay positive and in the moment of weakness, I'm scared. I'm not scared of what I would and may do. I'm scared of what may happen. During the years of mourning and grieving over the loss of my Dad, a lot has happened and in the midst of that darkness, Tony came into my life and from the time on, I promised God, Dad, Tony and myself to never give up on myself so easily. I promised to stay strong and not give into my weaknesses. So here I am. Trying real hard to face death.
This post may seem confusing, but in light of everything I just said...what I fear is not dying.
I do not fear death.
What I fear.....is
LIFE
.
Just as how everything has two sides, so does life.
Life is cruel. Life is torturous. Life is merciless. Finally, life is unstoppable.
Even after death, life continues to go on for those around you.
Thank you for taking the time to read this whiny, depressing, and pointless post.
Hopefully, I'll see ya'll again in the next post.